The "D" in D-Unity stands for Diversity, Driven, Details.  We stand behind our mission to work with a diverse group of individuals each with over 15 years of expertise in their fields.
Paul Davidson: CIO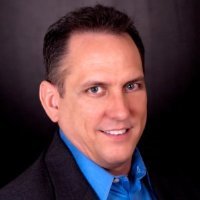 Mr. Paul Davidson,  is the  Chief Information Officer  (CIO) for D-Unity Group Information Technology division.  He has a Bachelor of Science in Business Information Systems and Masters of Business Administration in Technology Management from University of  Phoenix.
Davidson's vision is to bring the experience and expertise of large corporate service and support to the small business community.  He has consulted for multi-million dollar bankcard processing corporation to design and establish secure VPN connections to route data and transactions. He emphasizes security, disaster recovery, and business continuity planning for small businesses.
---
Nicki Lynch: Marketing & Media Director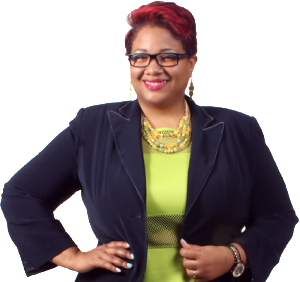 Nicki Lynch is the Marketing and Media director for D-Unity Group marketing division.  She assists entrepreneurs in building, managing, and promoting their business through her consulting sessions, marketing development, content writing, and workshops.  She has a Bachelors of Business Administration degree with a concentration in Computer Information Systems and Marketing/Advertising from Georgia State University.
Nicki Lynch is also the Founder and President of PLUS Positive an organization on a mission to build confidence in plus size men, women, and teens.  Along with her husband Maurice Lynch, she is also co-founder of Righteous Entertainment, a film, and television production company, focused on developing, family friendly entertainment. She also has been inducted as a Subject Matter Expert and Marketing Director for the National SCORE organization.  To learn More Please Visit – www.NickiLynch.com
---
Brent T. Nielsen: Social Media Manager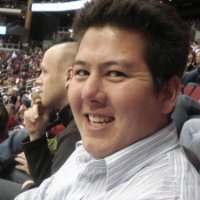 Mr. Brent Nielsen is the Social Media Manager for the D-Unity Group marketing division.  He has an Associate Degree from Cochise College, in AZ.  His expertise is in Social Media process & planning, as well as Internet Marketing with a focus on research & content development for material to be released digitally.
Brent Nielsen has a diverse background of work experience which has contributed to his wealth of talents. He is experienced in project management, with excellent writing & communication skills.  He is
on leader, with a focus on providing excellent customer service. He is a strategic team player with strong work ethics.
Stephanie Watson: Grant & Nonprofit Adviser
Stephanie Watson has served the Social Work/Social Services program and administration field since 1991 offering services in non-profit growth and program development, and grant expansion, and has extensive working knowledge of governmental agencies, organizations, and systems. She has enjoyed working with public health, children and families, child abuse prevention, substance abuse, child welfare, homeless, domestic violence, and educational entities. Stephanie received her Bachelors from Furman University in Education, Special Education, and Studio Art, and her Master of Social Work, Planning and Administration degree from Virginia Commonwealth University. She is currently writing a book and is interested in pursuing her doctorate. In her spare time, she spends time scrap booking, reading, connecting with friends, and raising her three active boys.
---
Ms. Cynthia Cummings: Advisory Manager
Cynthia Cummings is a retired Air Force professional with over 14 years of aviation and medical experience, and over 3 years in Government contracting as instructor and program manager.  She holds a Master of Business Administration with a concentration in Project Management from Keller Graduate School of Management and Bachelor of Science in Hospital and Management from Park University.  She is also certified in Instructional Systems Development Course and Plan of Instruction.
Cynthia has taught on various topics including administrative, support, computer, safety, management and leadership development for 15 courses and over 600 students.  She has managed directorate operations for military, DoD civilians, scientists, technicians and contractors while advising management of strategies developed to alleviate human resources shortfalls.  She exhibits personal qualities of passion, integrity, credibility, and commitment to the growth of Small Businesses.
---